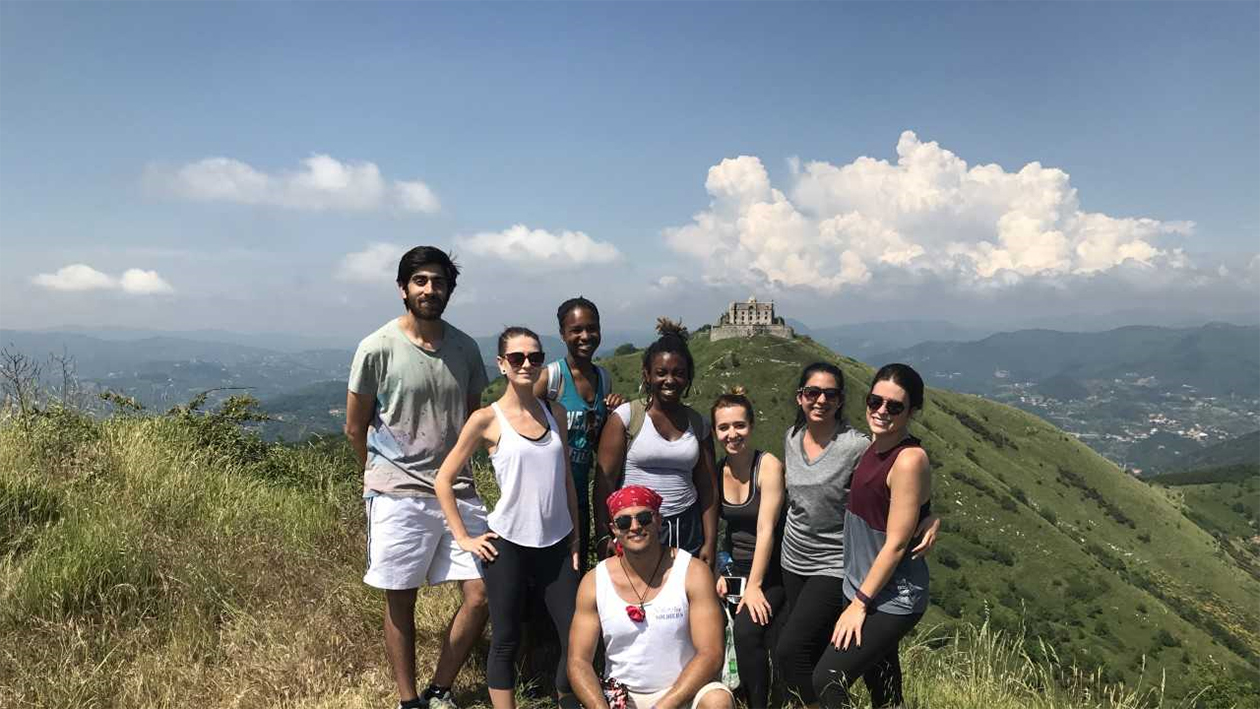 FIU Faculty-Led Education Abroad programs provide our students with the opportunity to participate in short term programs abroad with other FIU students led by an FIU faculty member. As a participant in the program, you enroll at FIU and attend classes abroad with an FIU professor and FIU students. The programs vary in length—anywhere from 10 days to 6 weeks—affording you a short-term glimpse of the world, while providing you with a global, Worlds Ahead academic experience. Most programs are offered during the summer and in a variety of fields and destinations. There are more than 25 FIU Education Abroad programs to choose from and you can sign up for one of them as early as your freshman year at FIU.
FIU faculty-led program requirements
The minimum GPA requirement to participate in a FIU Education Abroad program is a 2.0. However, each program has a specific set of academic requirements as determined by the Faculty Director for that program. You may apply for a study abroad program as early as your freshman year in college.
Application materials and deadlines
Individual dates and deadlines are different for each program. For additional information regarding program requirements and deadlines, please visit the program page or contact the Faculty Director for your program of interest.
All FIU students going on FIU faculty-led Education Abroad Programs
All Non-FIU students going on FIU faculty-led Education Abroad Programs
Most of our FIU-Sponsored Programs are open to non-FIU students, including FIU Alumni and transient students. If you would like to participate in an FIU-Sponsored program, but are not currently an FIU student, you will need to complete all of the steps listed above as well as the ones listed below:
Communicate with the program's faculty director to determine if they allow non-FIU students to participate. For contact information, please visit the program's page.
Depending on what your home institution's policies are with regards to participating in study abroad programs, you may be required to do the following:

Speak to the study abroad advisor at your home institution and inform him/her of your interest in participating in an FIU Education Abroad Program. Your study abroad office will provide additional instructions on next steps that you must take so that you may obtain approval to participate in the program.
Meet with your academic advisor and financial aid to discuss approval, transferring of credits, and use of your financial aid, if applicable. If you are eligible to receive financial aid, that aid will be disbursed to you by your home institution, not by FIU.
All students enrolled in a State of Florida public university office must complete a Transient Student form in order to be enrolled in FIU courses. You should obtain this form via http://www.facts.org/ . Please submit a hard copy or email version of your approved transient form to the Office of Education Abroad as soon as your approval has been confirmed.
Other students who do not attend a public university in the State of Florida must submit a completed Non-Degree Seeking Student Form in order to obtain an FIU student number and be enrolled in FIU courses.

The Non-Degree Seeking Student Application Form will allow us to issue you a Panther ID number, that is, an FIU identification number. The Panther ID number is necessary for course enrollment and to use your MyFIU student account online.
What to expect upon acceptance into your FIU faculty-led program
Your faculty director will inform you as to whether you've been accepted into the program for which you've applied. All students who have been accepted into an FIU Education Abroad program must follow the steps listed below.